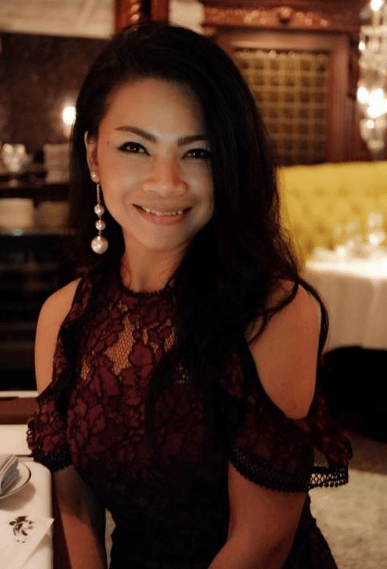 SOMPIS (Jommie) CABANA, the owner and massage therapist at AIYARA Thai Massage & Wellness is passionate about holistic healing…this is evidenced by her changing professions to pursue her dream of helping others feel better!
Her massage career began under the tutelage of her maternal grandmother, an expert in therapeutic healing techniques, in a farming village in Northern Thailand. Jommie has always been fond of the flowing sequence of yoga based stretches, and rhythmic pressure along energy pathways and points that define Thai massage. She excelled in school and business, funding her own University and Masters Program eventually becoming a University department head in computer science.
She worked in the same field until her mother's illness brought her back to Thailand to care for her during her final days. Jommie decided to leave computer science and focus on expanding the deep healing techniques she had lovingly brought to her mother. She studied at Cortiva Institute to receive her License in Massage Therapy and went on to train in Traditional Thai massage, rejuvenation, and herbal healing at the School of Professional Carrier Extension and Thai Cultural Spa.
Since graduating at the top of her class, Jommie has gained significant experience treating patients at a popular Boston area Spa. Moreover, she has been able to build close relationships due to her high rebooking rate and ability to deliver quality treatments based on discovery and understanding individual needs. Her passion is creating a unique treatment plan that fits the specific needs of her clients from young professionals to our elders and moves them to a higher plane of wellness.
She is a member of the American Massage Therapy Association: AMTA, and loves the opportunities to delve deeper into revitalizing touch and soothing energy work when she revisits her family in Thailand.
Moreover, she is continually pursuing a higher level of education in the field of Massage therapy.
Jom has many interests including leading programs and events within the Thai community, Zumba dance classes, visits to Kripalu Center for Yoga & Health, hiking, kayaking, yoga & cooking delicious, spicy Thai cuisine!